Our new website be on line today on Mar 08, 2018. We are top producer, supplier and manufacturer of Food Additives, Food Ingredients, Food Chemicals, Food Acids, Sweeteners, Preservatives and Antioxidants, thickeners, Vitamins.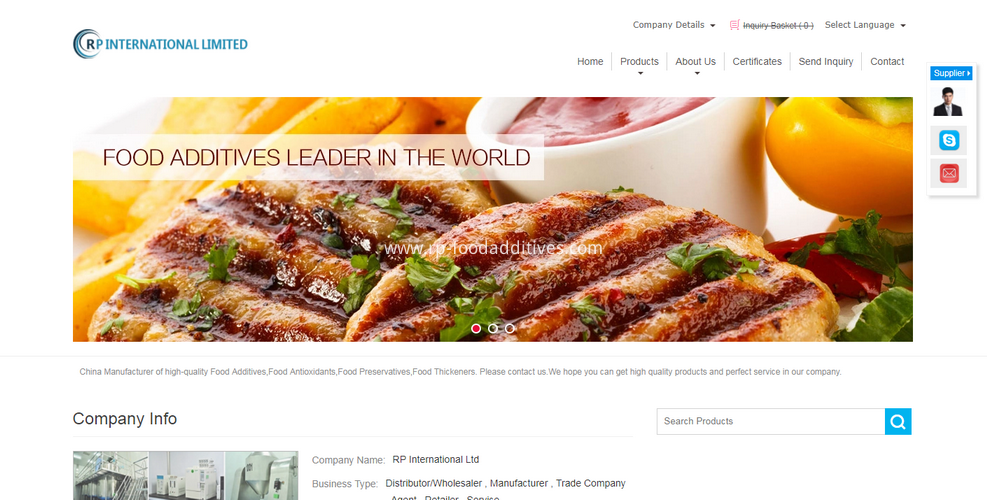 There are various photos of products, descriptions, Technical datas on our website. You can inqury on line and we promise to reply within 12 hours.
Welcome to our new website, and enjoy!